Production Features
1.Good sealing property: vapor barrier longer, water is not easy to enter;
2.Higher production efficiency: no need to plug, the rubber strip can be arbitrarily bent,anisotropic insulating glass processing all kinds of shape (in the production process of traditional Insulating glass is inserted in a corner is the weakest part);
3.Good air tightness: polymer adhesive, tackifier guarantee excellent sealing, center aluminum design completely block the water vapor permeability;
4.High temperature resistance: polymer tackifier enhanced insulating glass resistance to high temperature, high humidity resistance;
5.Low temperature resistance: high performance mixer provides desiccant and butyl rubber sealed mixing process, ensure the insulating glass will not dew -40°C ; 3A molecular sieve absorbtion moisture to dry more lasting only;
6.Anti aging: polymer materials, antioxidant, ultraviolet absorbent, shielding agent effective against harsh environment erosion.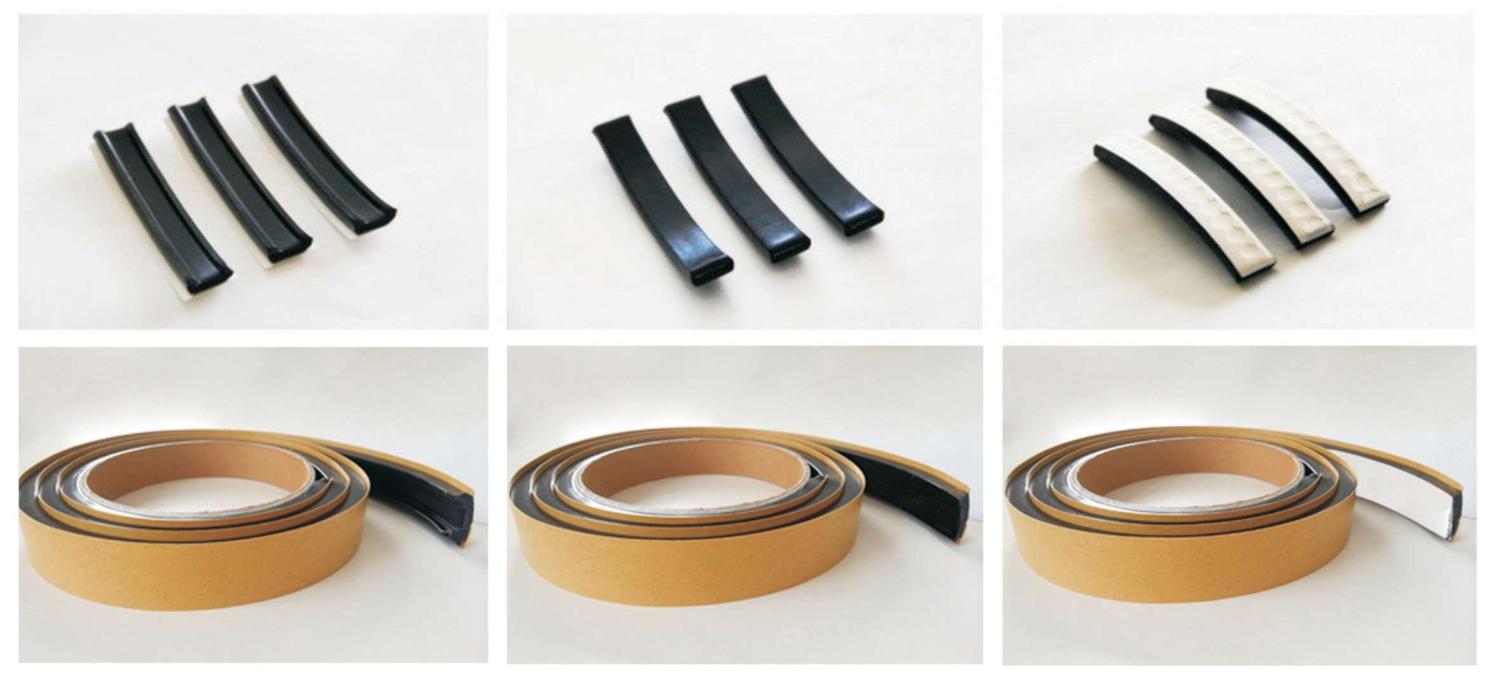 Use Mention and Attention
This product is non flammable or explosive materials, according to the general non dangerous goods transport. This product is stored in 30℃ dry, ventilation, cool place, since the date of production, storage period is 3 years.
Seal in the form of single and double channel

Single channel sealing characteristics: simple operation process, high production efficiency, can produce special-shaped glass, the cost is low.
Double sealing characteristics, sealed performance is good, the structure performance is good, good insulation performance, long service life.
Product Specification
Disc/Shaft
Color
Black/Black-White
Standard
GB/T11944-2012
Standard

Packaging
Vacuum,Roll then packed in Carton 12cartons/pallet(big) 20cartons/pallet(small) 144bog cartons in 20' container.176 small cartons in 20' container.
Service support
1.24 hours technical supporting by e-mails.
2.24 hours calling service & online service.
3.Oversea door-to-door service available.
4.User manual and detailed operating video/CD available.
Quality assurance
Stroage period:
Cacuum sealed for 3 years,made into insulating glass according to the operation manual,warranty for 10 years.
Product Show