PRODUCT FEATURES
①Beautiful, reliable bonding;
②With a built in aluminum bar, it can bear more pressure, ensure the insulating glass pressing the uniformity is better;
③Aluminum strip with internal desiccant, can fully absorb the moisture in the insulating glass;
④To prolong the using life of insulating glass.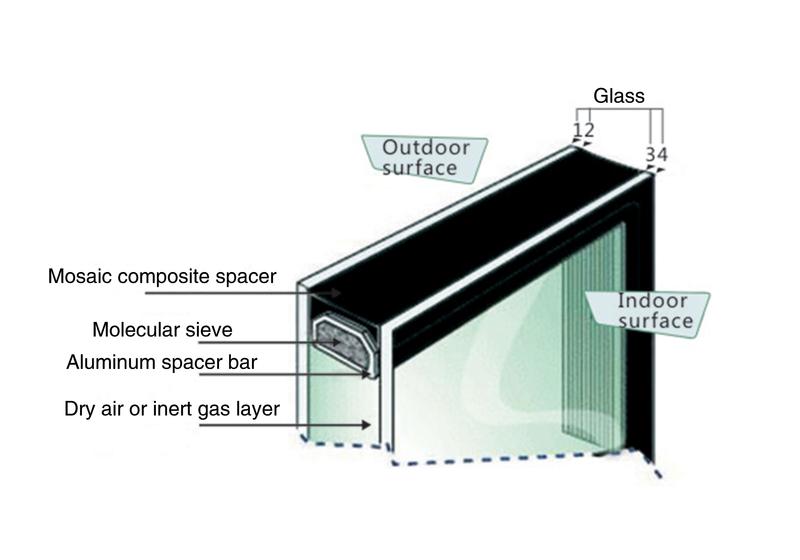 Main application
①(Aluminum type) and aluminum strip, molecular sieve used at the same time, single seal;
②(No aluminum type) and aluminum strip, molecular sieve, insulating glass sealant used at the same time, double sealing (Note: usually coating process instead of butyl sealant)
Standard


Use
Manufacturing building doors and windows,Train,Bus,insulating glass,insulating door, shutter,Refrigeration equipment and soon.
Using method and attention
All the glass should be dry and clean.The insulating glass should be made by the following steps.
1.Putting the spacer on to the corner of one glass,then making thes pacer straight,at the same time keeping the spacer around the surface of the glass,at the end,reserved 2.5mm-3.0mm to the edge of the glass and the spacer should be reserved about 20mm more joint the pact pressing the joint,making no space in the circle.
2.Then putting another glass onto the one which has the spacer above,making sure the two pieces of glass are mutual alignment in both vertical and horizonal.
3.Putting them into the hot press machine with the temperature between 110-140℃ inside and 50~60℃ the outlet.
4.According to the structure requirement of the insulating glass,two component silicone sealant could be putting outside of the spacer.Then a piece of insulating glasss hould come out.
5.The butyl spacer must be carrie dout in accordance with this attention other wise may cause the seal leakage.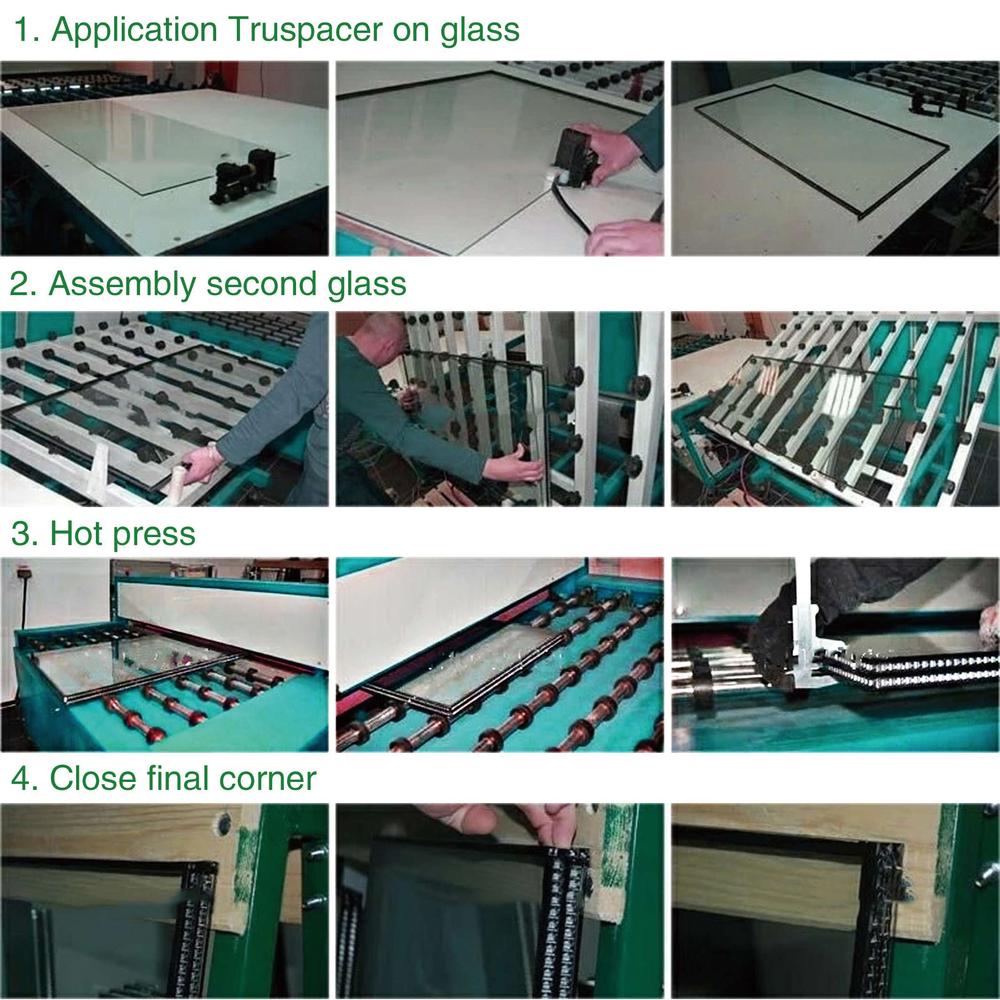 Packaging
Vacuum,Roll then packed in Carton 12cartons/pallet(big) 20cartons/pallet(small) 144bog cartons in 20' container.176 small cartons in 20' container.
Service support
1.24 hours technical supporting by e-mails.
2.24 hours calling service & online service.
3.Oversea door-to-door service available.
4.User manual and detailed operating video/CD available.
Quality assurance
Stroage period:
Cacuum sealed for 3 years,made into insulating glass according to the operation manual,warranty for 10 years.