Product Description

1.Vertical glass washing machine is key equipment of manufacturing and processing insulating glass in architecture,building material and decoration.The machine can wash 3-12mm thickness flat glass.

2.The machine mainly consists of Washing Section,Drying Section,Drive System,Machine Frame,Tank,Blower,Electric Control System and other parts.During the whole process,the machine works automatically,and no need manual operation.

3.Washing and drying part can open for easy maintenance,max.opening 200mm.

4.Conveyor rollers are vulcanized and rectified,being made with NBR(nitrile-butadiene rubber).Roller diameter is 80mm.

5.170mm flocking bristles brushes are used and typically last 2 to 3 times those of spiral wound brushes.Last soft brush is for Low-E and coat glass.Brush axes are in stainless stell.
6.Water tanks are built with wheels for easy removal and cleaning and equipped with"fast plugs"so they can be easily drained without any disassembly.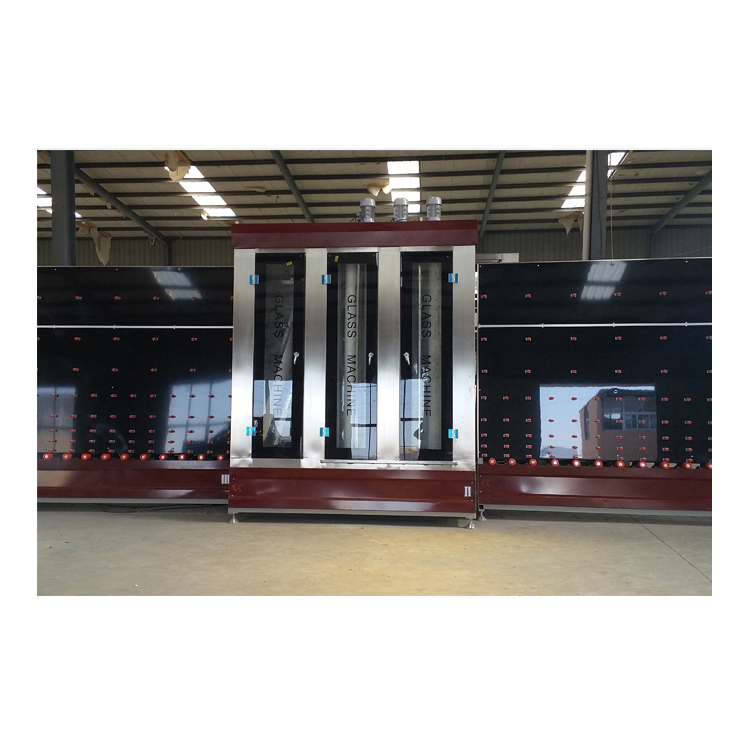 Standard

Service support

1.24 hours technical supporting by e-mails.
2.24 hours calling service & online service.
3.Oversea door-to-door service available.
4.User manual and detailed operating video/CD available.